One of the great benefits of volunteering in the Restoration Division of the National Museum of the Marine Corps has been the opportunity to touch, and in some cases operate some of the vehicle artifacts.

One of the more difficult artifacts to "drive" was the Liberty truck.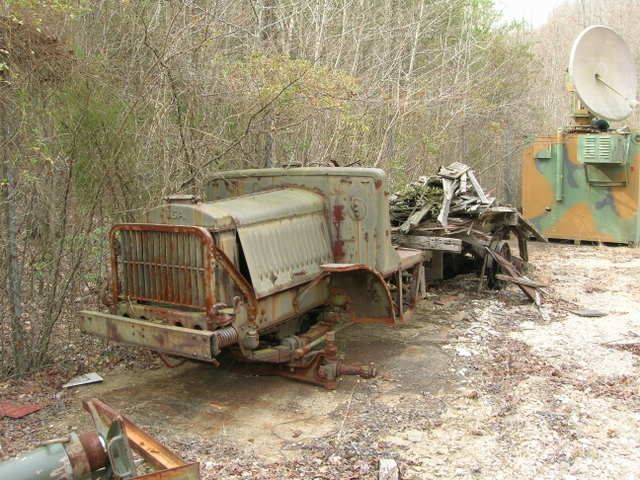 Now, you are looking at this wreck and thinking - - um, yes, that would be difficult to drive. That is what is left of a truck they cannablized to create this. What do you think of my parking job? Yes, I know I could have straightened out my wheels.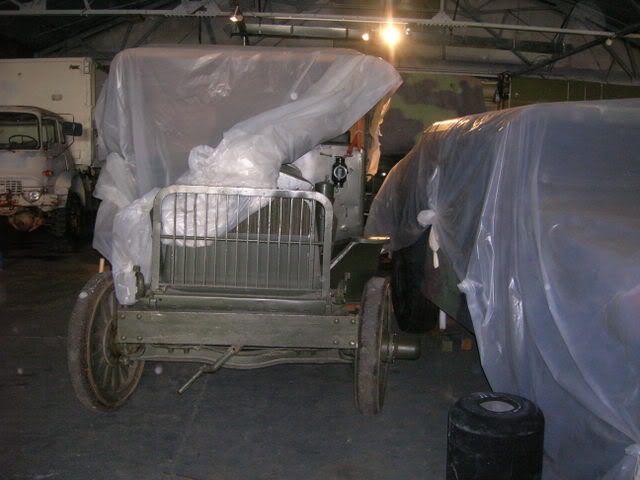 Here I am in the driver's seat. This was taken on one of the coldest days in January 2007 (yes, over a year ago) and that is why I'm in the coat.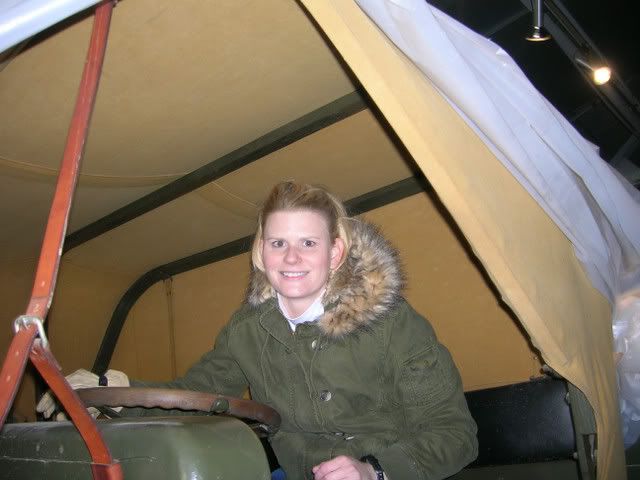 I have 'driven' this vehicle before. By driving it, I am usually being towed by a tractor or a fork lift and I have to steer. Which is difficult when they didn't have power steering OR automatic transmission back then. Yes, in order to get enough leverage to turn the stinkin' wheel, I had to stand-up in the front seat. I now understood why men didn't think women should drive.